Spot Trender wanted to know how America responded to this year's Super Bowl ads. We carefully selected a set of ads to conduct in-depth research.
Each year at Spot Trender we test Super Bowl ads to show off our speed and insights. For this run we looked at several ads and compared them to each other within industries. We had some really interesting finds between some of the ads below:
GoDaddy – Bodybuilder
Squarespace – "A Better Web Awaits"
Volkswagen – "Wings"
Toyota – "Terry Crews & The Muppets"
H&M – "David Beckham"
___
One of the unique pieces of technology we have developed at Spot Trender is our live emotional capturing system that provides real time positive or negative reactions as well as time-stamped verbatims.
___
Second-by-Second Reaction Graphs
While watching each commercial, panelists register their reactions on a moment-by-moment basis using their keyboard. These reactions – either likes or dislikes – are then graphed below. Likes are represented in green and dislikes in red. The net reaction at each second is shown in white.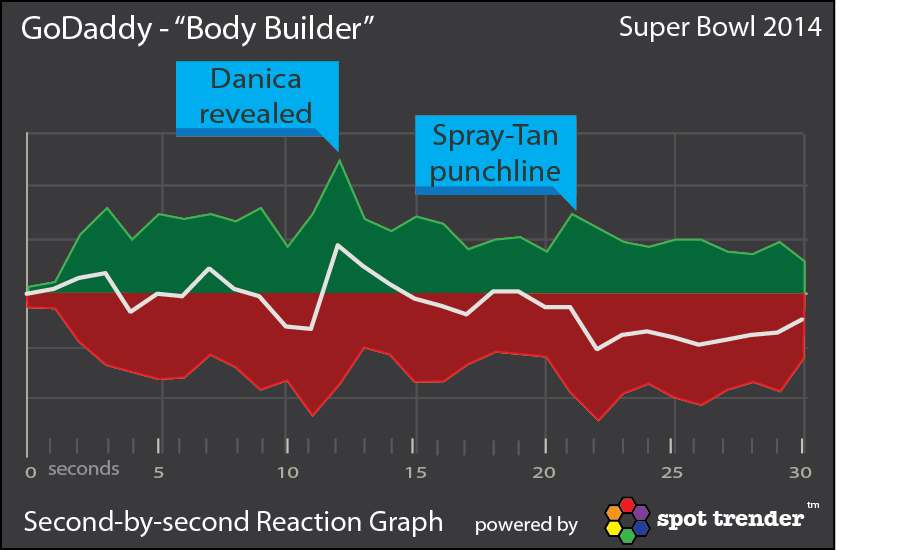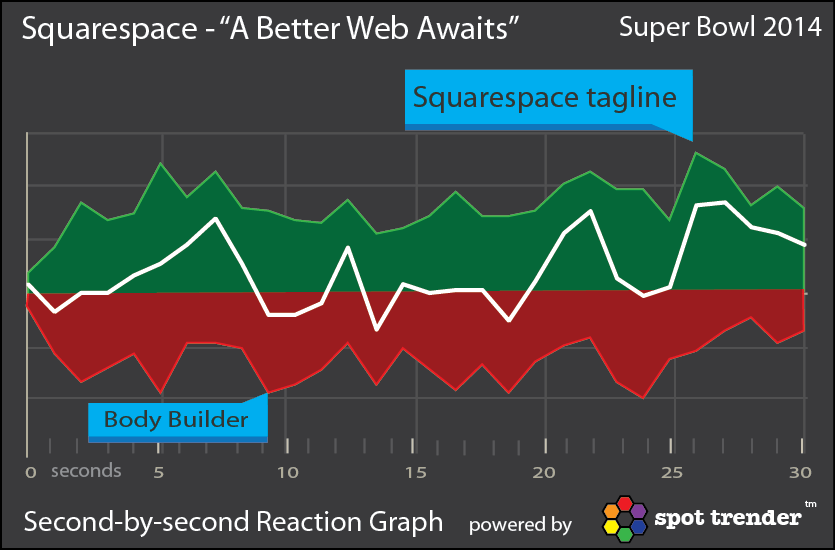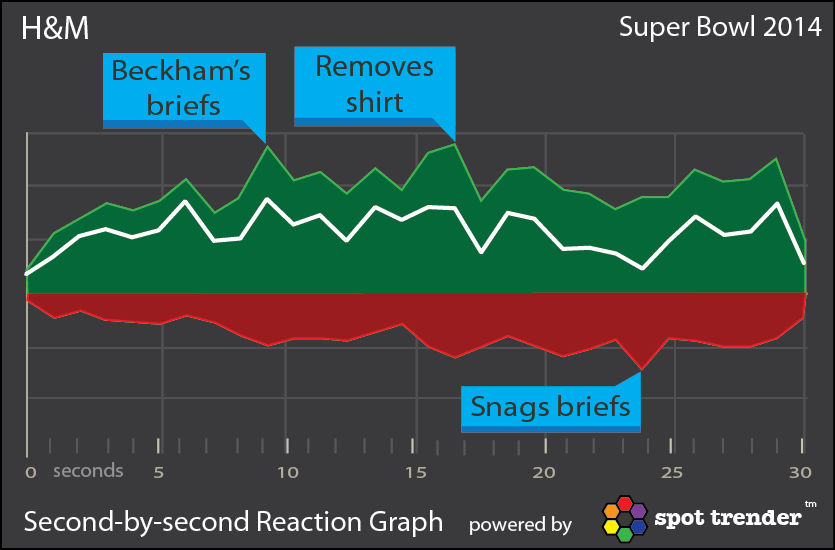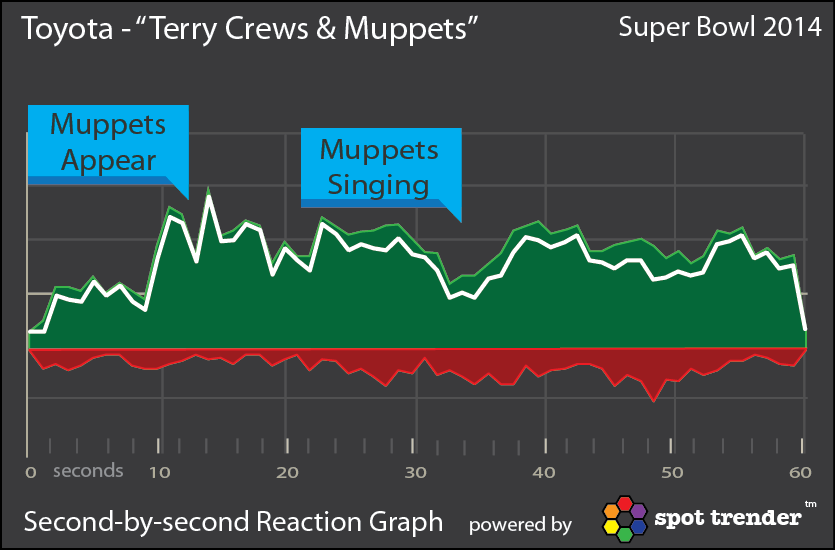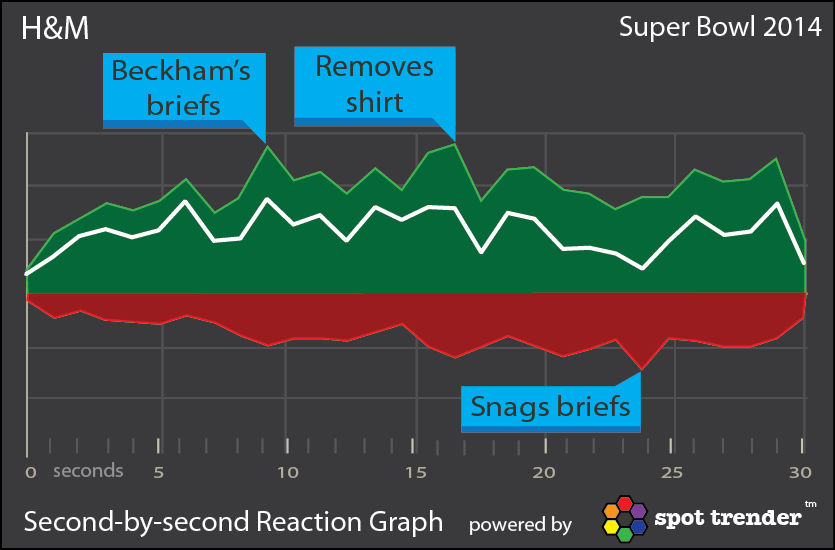 View full article here: https://blog.spottrender.com/2014-super-bowl-commercials-consumer-reaction-charts/